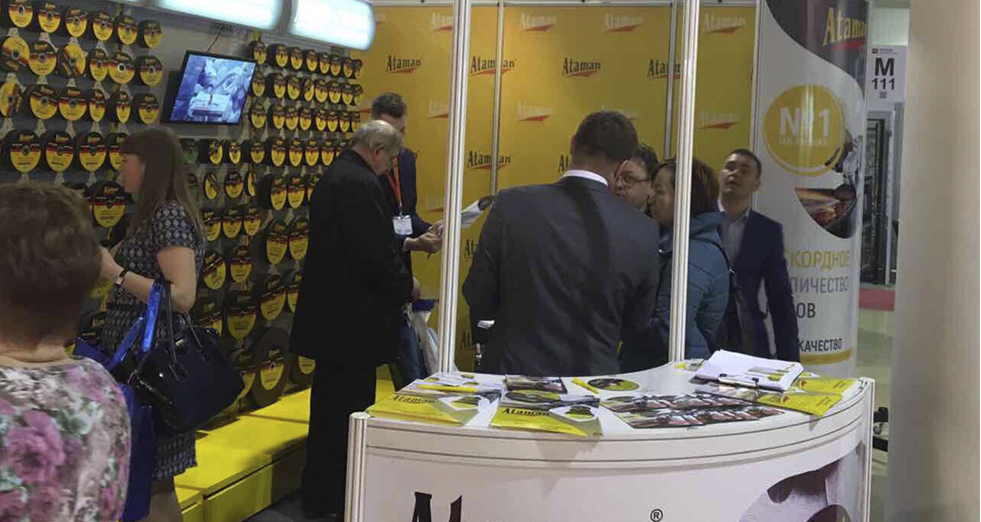 25.10.2018
Ataman - annual participant of the international Tool Expo Mitex in Moscow
The Ataman brand for 3 years in a row takes part in the Mitex tools, equipment and technology exhibition for the third year in a row, which is held annually in Moscow in the first half of November.
This year the exhibition was held from 6 to 9 November. The venue was the Moscow Expocentre Fairgrounds, namely, Pavilion №2.
The scale of the exhibition, indeed, had a world level. In 2018, more than 400 Companies from 21 countries were represented at the event. At the same time, the area on which the participants presented their products and technologies amounted to more than 16 thousand m².
We proudly presented the cutting and grinding wheels of the TM "Ataman". In Ukraine, Ataman TM cutting wheels are the undisputed market leaders due to the minimum cost of one cut, which is achieved due to the increased circle resource.
During the exhibition, our stand was visited by a large number of people. These are representatives of large enterprises using abrasives in their production, and representatives of Russian distribution companies who are in search of new products that they can offer to their customers, and, of course, end users who use circles in their daily work.
We are sure that in the near future TM "Ataman" will be able to gain the confidence of the Russian consumer and take a leading position in the Russian market.