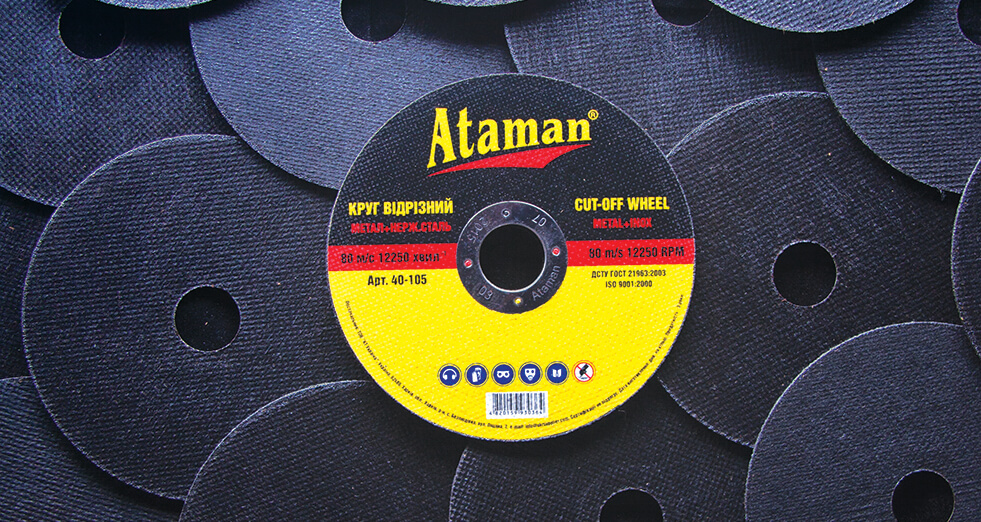 05.02.2018
Ataman Brand history: from creation to leadership in the market
The "Ataman" trademark has more than 10-year history. Development began with a small distribution in Ukraine. For several years the abrasive tool "Ataman" "has gained steam" and became the most popular in a segment of the national market due to the lowest price per one cut, the raised resource in work and level of safety.
Despite presence in the market of a large number of abrasive wheels of various trademarks, the price per one cut of "Ataman wheels " is several times below, than any other wheel in the market. It is confirmed with numerous independent tests, both in Russia, and beyond her limits.
After achievement of leadership in the territory of Ukraine - more than 40% of a share of the market, the "Ataman" Trademark has continued to expand borders. Cutting and grinding disks have appeared in the Russian market. Since 2017 advance brand-building begun to gain high steam. Today almost in each corner of the country in shops and in the markets it is possible to find wheels with corporate design.
The new vector of brand-building was defined in 2018. Production of "Ataman" has appeared in the market of the CIS, beginning to gain popularity in neighboring countries: Moldova, Belarus, Georgia. It is very important step to Trademark lives. Successful experience of brand- building in Ukraine and Russia was a peculiar incitement for achievement stronger performance.
We are sure that the abrasive tool "Ataman" will promptly conquer new peaks, because optimum quality of a product at the price, available to the user is the key to success!