Cutting wheel for stone Ataman 41 54С 180х2.5х22.23
Cutting wheel for stone Ataman 41 54С 180х2.5х22.23
Composition
95% - Silicon carbide
5% - Zirconium
Intended for cutting
marble, fire-resistant brick, concrete, natural and artificial stone
Advantages
the minimum price per one cut in Ukraine
using of electrocorundum of special durability
the high work resource
an exact and safe cut without chips
Where to buy
Composition
The cut-off wheel on a bakelite bond of a straight flat (type 41) is made of a unique abrasive composition: Silicon carbide (54 C) with the addition of Zirconium.
The cut-off wheel is reinforced with durable double-layer fiberglass, which allows cutting at speeds up to 80 m/s, while maintaining the efficiency and accuracy of the cut.
Composition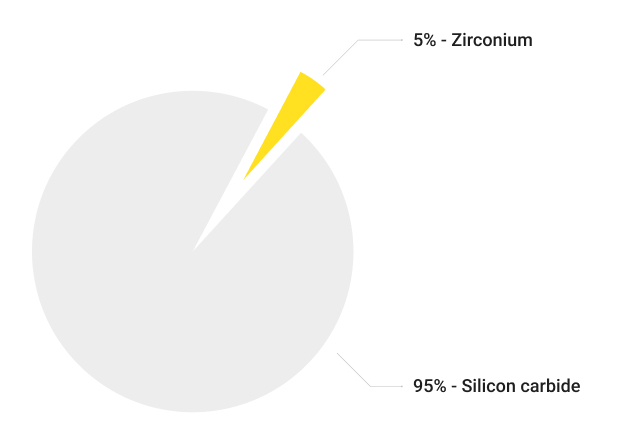 Special features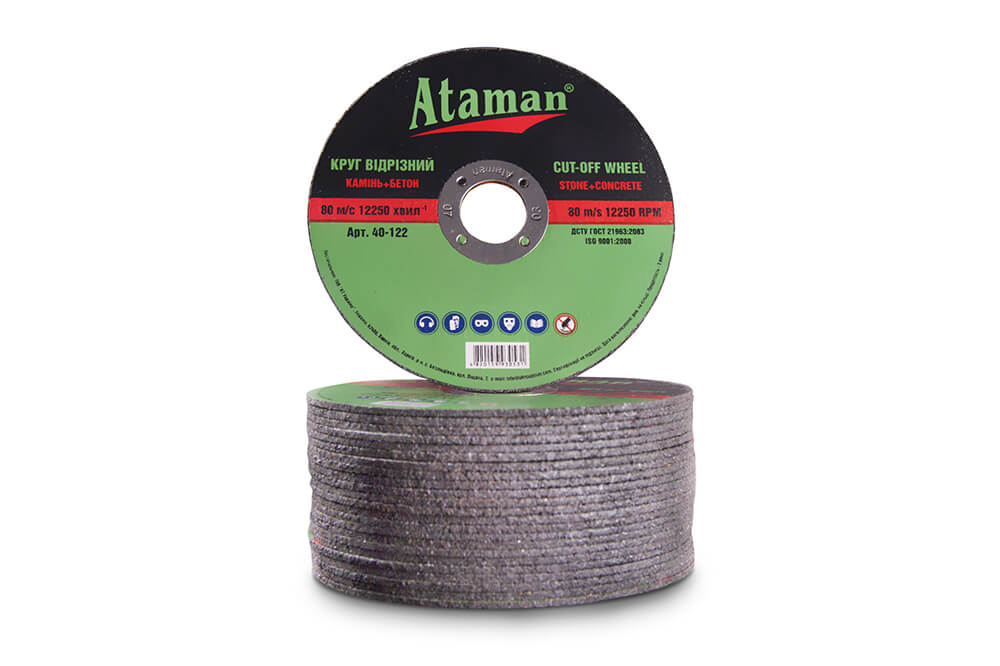 Special features
Abrasive wheels are used with angle grinders of various capacities with a bore diameter of 22.23 mm. Fast and safe cutting of natural and artificial stone, refractory bricks, concrete and marble products is ensured through excellent balancing of the wheel and the accuracy of the bore.
Advantages
Consumable abrasive material "Ataman" is resistant to high loads and passess increased safety at work.
Advantages