Cutting wheel for metal Ataman 41 14А 355 3,5 25,4
Cutting wheel for metal Ataman 41 14А 355 3,5 25,4
Composition
95% - Aluminum oxide
5% - Zirconium
Intended for cutting
the carbon, structural and alloyed steel types
Advantages
the minimum price per one cut in Ukraine
use of electrocorundum of special durability
the high work resource
an exact and safe cut without chips
Where to buy
Composition
A distinctive feature of the cut-off wheels is the use of electrocorundum of special strength, modern wear-resistant material. Composition: 95% - high quality Aluminum oxide, 5% - Zirconium.
Composition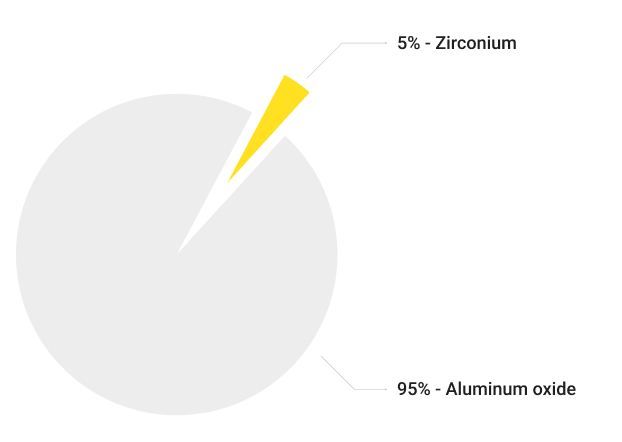 Special features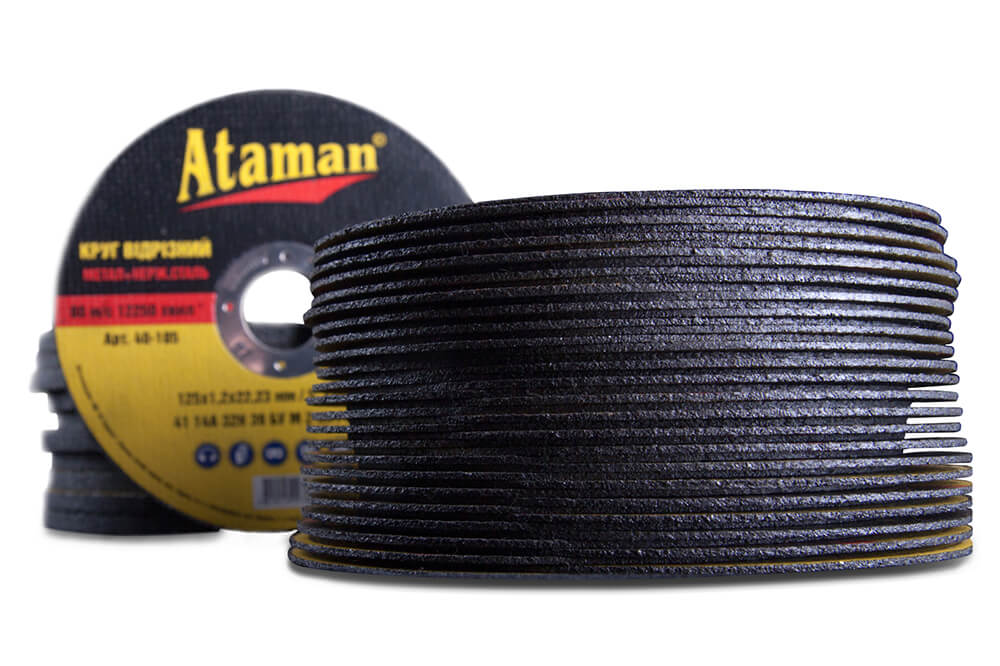 Special features
Cutting wheels for metal "Ataman" are used with manual angle grinders in cutting carbon, structural and alloyed steel types.
The cut-off wheel of the straight flat (type 41) is reinforced with bakelite sealing material and from two-layer fiberglass and made of a material of special strength - electrocorundum (14 A).
Advantages
Ataman cutting wheels have excellent balancing and precision of the bore. High-concentration abrasive grains provide fast and safe metal cutting with power tools of various capacities.
The cutting wheels does not contain harmful elements, does not overheat and does not deform the metal at the cut point.
Advantages