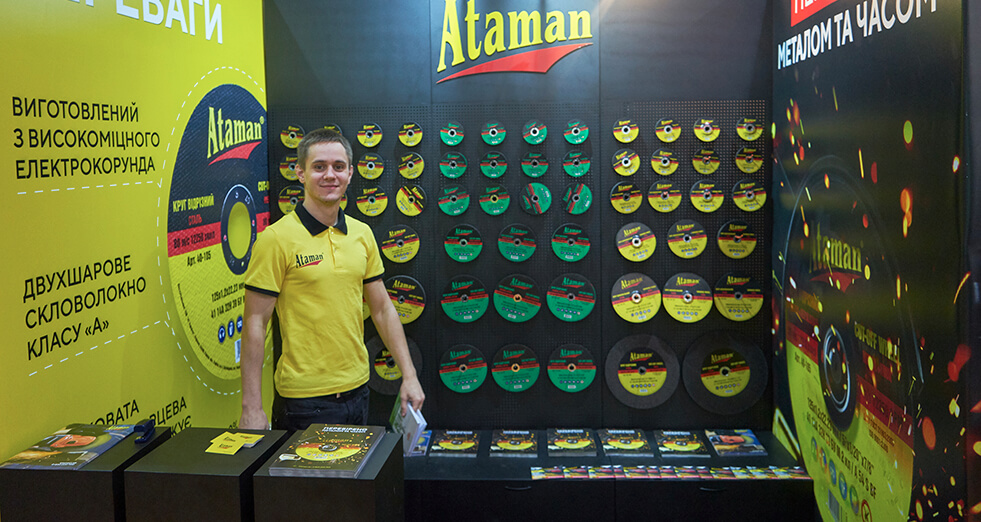 20.05.2018
TM "Ataman" - an active participant in the international exhibition "Intertool-2018"
From May 15 to May 18, 2018, the largest exhibition of tools and building materials "Intertool-2018" was held in Kiev on the territory of the International Exhibition Center. This event for 19 years in a row gathers under one roof the best trademarks in Ukraine in its segment - tools and construction. This allows each participant to get the maximum of useful information about the product and to meet with representatives of Ukrainian Brands.
TM "Ataman" has become one of the most active exhibitors. The area of ​​our brand was very popular among visitors. At times, near our stand, the apple had nowhere to fall because of the influx of those who wanted it. This is easily explained by the fact that our representatives gave competent advice about the product and answered all the questions of interest.
Separately, it is worth noting that we provided test samples of branded abrasive tools so that each exhibitor could personally see the quality of our products. This solution was especially liked by visitors, because in words it is not possible to convey all the benefits from the work with our tool.
Intertool-2018 presented an excellent opportunity to hear the wishes of our customers and allowed each participant not only to spend time with interest, but also to get the maximum of useful information about the products of Ataman TM.