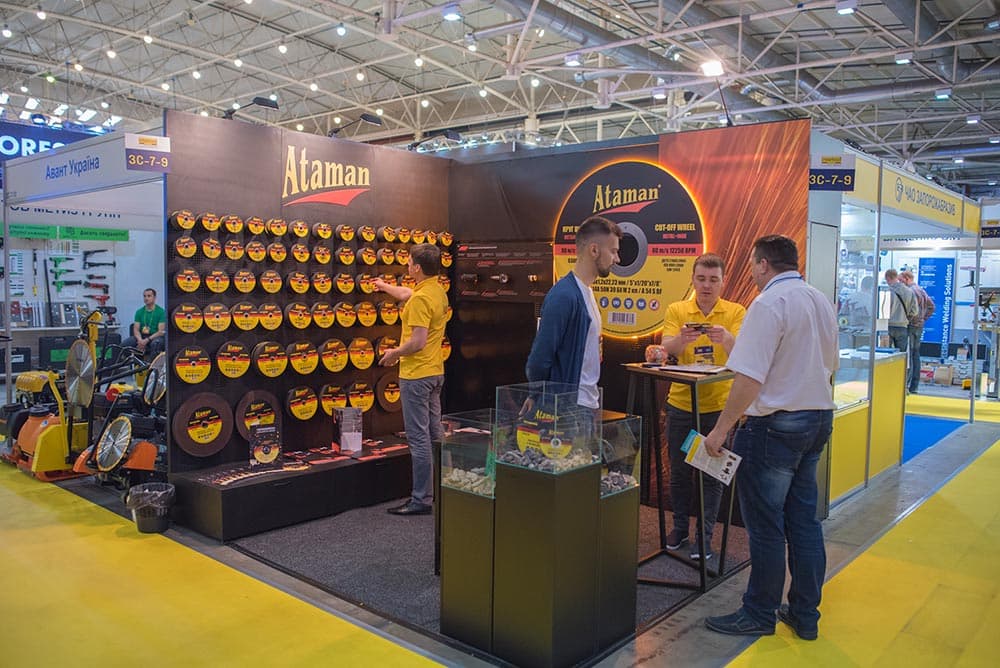 29.05.2019
TM "Ataman" at the international exhibition "Intertool-2019"
From 14 to 17 May 2019, the largest exhibition "Intertool-2019" was held in Kiev. This event represented all the main directions of the market - from building materials, special equipment and equipment to finishing materials, cottage construction and landscape design.
Each of the guests had the opportunity to get acquainted with the new products, to communicate with various specialists, partners, and end users.
For TM "Ataman" this year was not an exception, we again took an active part in this event.
We paid special attention to the design of our exhibition area. The installation in the form of transparent cubes with our circles did not leave anyone indifferent, and the stand with circles gave visitors the opportunity to see the whole range of the brand at once and find something for themselves.
It is also worth noting that every guest of the exhibition, interested in our products, was able to get competent advice and answers to all their questions.
It is beautiful to talk about their products, persuading consumers to make a purchase, everyone can. We do not want our customers to have doubts. We are not afraid to first give our customers the opportunity in practice to evaluate our tool, because they themselves are 100% sure of its quality. And precisely in order that the exhibition visitors could draw their own conclusions about the abrasive tool Ataman - anyone could get a test disc sample from us as a gift.
I would like to thank all the guests and exhibitors for their interest in our products. Once again we managed to prove that TM "Ataman" is number 1 in Ukraine!